We're more than just skincare products...
The practice of Supriya Aesthetic Dermatology helps patients look their best of all ages, and while we usually treat anti-aging we also see a lot of acne! We've added some of our patient favorite pimple pops for those of you who can't get enough of the blackheads, pimples, extractions, and more.
Schedule an appointment with us today if you're tired of dealing with acne and we'll create a custom treatment plan for you.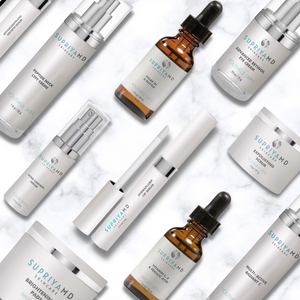 SUPRIYAMD SKINCARE
The innovative new line created by Dr. Supriya Tomar, SupriyaMD Skincare focuses on delivering medical-grade results with luxurious products. Dedicated to improving the health and beauty of all her patients' skin, Dr. Tomar has carefully curated a selection of products to treat skin conditions such as acne, aging, dryness, sensitivity, lack of volume, hair loss, UV damage, and more. Dr. Tomar's knowledgeable and conservative approach to her treatments extends into her skincare line, providing clients with natural beauty through healthy skin.
SHOP SUPRIYAMD SKINCARE
Locations
561-805-9399 | info@supriyamd.com
1411 N. Flagler Drive, #3900
West Palm Beach, FL 33401

641 University Boulevard, #109
Jupiter, FL 33458
Mon - Fri, 8:30am - 5pm