• Bridal • Skincare Tips • Weddings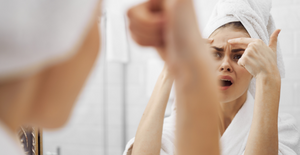 A zit is probably the last thing anyone wants right before their wedding, but sometimes life, stress, and hormones happen. We're here to offer some encouragement and help, so back away from the harsh exfoliators and zit extraction tools and try these simple tricks. First of all, how far out is your wedding? If you still have a lot of time, the good news is you'll probably be naturally rid of it by the time your wedding day comes. If you have a few weeks to go, schedule yourself a chemical peel or HydraFacial so that your skin has some...
---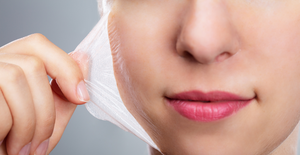 If you're looking to get your skin into great shape, one of the best places to start is with a chemical peel. Designed to treat everything from fine lines, breakouts, discoloration, and more, chemical peels are ideal because they can deliver significant results without excessive downtime. But if you want the best results, there are certain steps that you have to follow at home to protect your skin and enhance your results. We've provided a simple list of do's and don'ts to help you along the way. Follow your aftercare instructions First and foremost, your provider will give you a...
---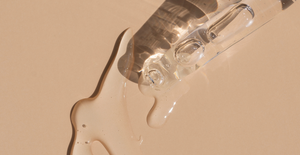 If you follow along with us at all, you'll hear us recommend retinol skincare products frequently and why we love them so much. We will always recommend this skincare superstar to anyone and everyone who will listen, but before using this powerful active there are some things you should know to make your experience using it as beneficial to your skin as possible. Buffer your retinol If you're a retinol newbie or you're increasing your strength and use, you'll want to buffer your retinol with a moisturizer that helps reduce inflammation and soothes your skin. All you need to do is combine your retinol...
---
You've just spent the day outside enjoying some sunny weather and getting your dose of vitamin D. And whoops, you might've gotten a little too much because now your skin is pink and tender to the touch. What's the first thing you reach for? Your aloe vera gel or lotion, of course. We've all been taught from an early age that aloe is the best way to treat a sunburn, and generally we agree with this advice! It's incredibly soothing and cooling, and delivers healing moisture to UV-compromised skin. As far as natural healers go, this one is high on...
---
• acne • Skincare Tips
It sounds like a cruel joke, but the number of people dealing with adult acne and the signs of aging has been on the rise lately. We know, it's completely unfair, but luckily there are ways to get rid of acne for good in ways that don't dry out your skin even more and worsen the lines and wrinkles you're trying to defeat. We're going to squash the rumor here and now: acne is not just a teenage problem. In fact, as I write this I'm dealing with a breakout on my chin, and I'm in my 40's. There are so many reasons acne can occur...