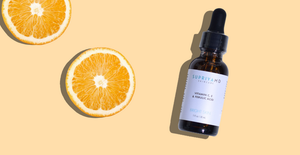 For anyone concerned about aging skin, it's pretty typical that we focus on including all the best corrective measures at night to reduce our wrinkles, dark circles and age spots overnight while we sleep. However, your morning routine is all about prevention. With a majority of aging coming from daily exposure to sunlight, you'll have a lot less to correct every night if you protect your skin during the day. Below is a simple morning guide to making the most out of preventative skincare that will start your day off right. Start with a clean slate by washing your face with a...
---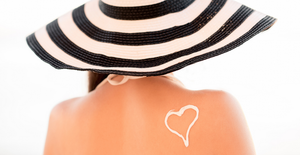 There are a lot of myths out there that we have debunked in the past, from the dangers of "base tans" to thinking you don't need to reapply higher SPFs as often. But there are lots of myths out there that can have an adverse impact on your skin, so here are several more that we're here to debunk! Your sunscreen can be used as a moisturizerIt's a common misconception that sunscreen is a moisturizing step in your skincare routine, but sometimes it's not. Most sunscreens have one job that they do well: block out UVA and UVB rays. But...
---
• Cleansers • retinol • Skincare Tips • sunscreen • Vitamin C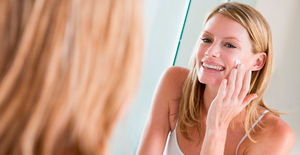 Get expert tips on the best at-home skincare practices and products that will keep your skin healthy, supple, and youthful between appointments with your dermatologist.  Ever wondered what dermatologists do at home in their personal skincare routine? For many of us, our skincare routine is trial and error and as we age our routine changes, too. Dermatologists have the advantage of knowing what works best for all skin types at all ages, and now we would like to pass our wisdom on to you.  Layer on the Defense We frequently discuss the importance of sunscreen as a preventative measure against damaging UV rays and skin cancer, but sunscreen...
---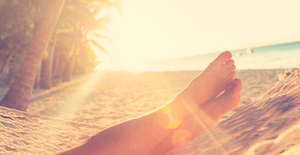 No matter what you may hear about tanning, whether it's in the sun or in a tanning salon, this unhealthy practice is putting you at risk for a host of skin conditions that range from irritatingly benign premature aging to dangerously malignant skin cancers. Most of us are not strangers to the occasional tan or sunburn, particularly if you live in South Florida where we're based. From an early age we've heard misconceptions about tanning such as base tans being healthy for you, tanning beds referred to as the "safe sun", and waterproof sunscreens that allow us to swim all...
---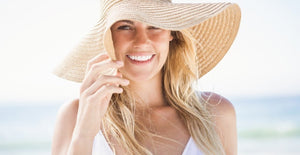 With the growing number of sun protection solutions on the market today, there's no shortage of ways for us to keep our skin safe in the sun. However, with skin cancer rates on the rise it is important to follow a few simple rules of sunscreen application to ensure we see a drop in cases.      We have stated the basics of sunscreen many times, and we all know that applying it (and re-applying it) are necessary in order to fend off UV rays and their subsequent damage. And if you are using a tanning bed, we would like to take a moment...