• Bridal • Skincare Tips • Weddings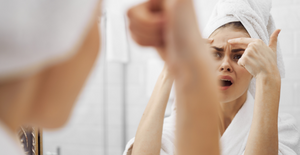 A zit is probably the last thing anyone wants right before their wedding, but sometimes life, stress, and hormones happen. We're here to offer some encouragement and help, so back away from the harsh exfoliators and zit extraction tools and try these simple tricks. First of all, how far out is your wedding? If you still have a lot of time, the good news is you'll probably be naturally rid of it by the time your wedding day comes. If you have a few weeks to go, schedule yourself a chemical peel or HydraFacial so that your skin has some...
---
• Bridal • Skincare Tips • Weddings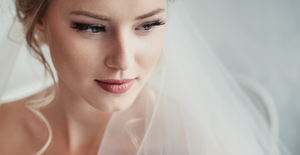 When picking out venues, trying on gowns, and scheduling appointments—don't forget your skin! Here are the most common issues brides face with their skin while preparing for a wedding, what works for each issue, and how long you'll need before the wedding to address each one. Get Rid of Blemishes: 6 MonthsStart addressing blemish issues about six months before your wedding to give yourself and your skin enough time to figure out what works and what doesn't. This time will be spent determining the root cause of persistent breakouts and then correcting them. Monthly HydraFacials are one of the most beneficial things...