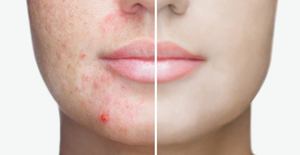 If you have dealt with acne at any point in your life, you're probably familiar with what benzoyl peroxide is. And we're not talking about the errant pimple every few months that comes and goes relatively quickly. We're talking about persistent breakouts that continue for an extended period of time, with painfully red blemishes that leave behind lifelong scars. Benzoyl peroxide is often a first step people suffering with acne take in an effort to get their skin under control. And for many, it works wonders. Benzoyl peroxide is an anti-inflammatory bleaching agent that has been used for decades as...
---
We've referenced the Fitzpatrick scale many times in previous articles, and it can be a significant indicator of your risk of skin cancer, hyperpigmentation, and more. But how do you know what your type is, and what does it mean for your skin's health? In this week's blog, we're going to talk about the Fitzpatrick Scale and how you can identify your skin type and tailor your needs and wants around that.  The Fitzpatrick Scale was created by Harvard doctor Thomas B. Fitzpatrick, MD as a way of gauging how a person's skin reacts to UV light. The scale demonstrates...
---
• acne • Skincare Tips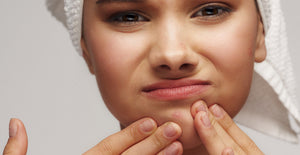 Acne can be a frustrating and embarrassing skin condition that affects almost all of us at some point in our lives. While there are many treatments available to help clear up acne, sometimes you just need to cover it up until it goes away and go on with your daily life. But if you're not careful, using the wrong products to cover up acne can actually make your breakouts worse. So, what are the best ways to cover up acne that won't cause more breakouts? Here are some tips: Use a lightweight, oil-free foundation or concealer. Heavy, oil-based makeup can clog pores and...
---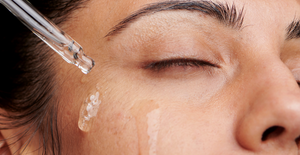 You've likely heard the word "actives" if you've gotten into skincare at all, and it can be confusing understanding exactly what an active is sometimes. While there are certain actives that we recommend for everyone (retinol), it's important to understand the different types of actives and what they actually do (and whether or not you need them). So what is an active?In short, an active refers to the active ingredient in any product and how it is supposed to correct an issue with your skin. For example, if you have acne you've probably tried a cleanser that had salicylic acid as its...
---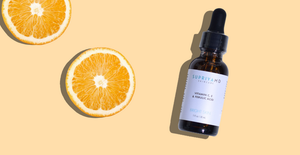 For anyone concerned about aging skin, it's pretty typical that we focus on including all the best corrective measures at night to reduce our wrinkles, dark circles and age spots overnight while we sleep. However, your morning routine is all about prevention. With a majority of aging coming from daily exposure to sunlight, you'll have a lot less to correct every night if you protect your skin during the day. Below is a simple morning guide to making the most out of preventative skincare that will start your day off right. Start with a clean slate by washing your face with a...